ESG (Environment, Social and Governance)
What is ESG (Environmental, Social, and Governance)?
You probably know what it is, but what you do about it is a different topic. Environmental, Social, and Corporate Governance (ESG) is an evaluation of a firm's collective conscientiousness for social and environmental factors. It is typically a score that is compiled from data collected surrounding specific metrics related to intangible assets within the enterprise. It could be considered a form of corporate social credit score. It's not only applicable for investors pressure is mounting on organizations to respond to their client's demands. ESG concerns are growing as the millennial generation is making up a greater portion of the total pool of investors. And you have to plan on how to incorporate their demands into your planning process.
ESG – Environmental
Environmental criteria include a company's use of renewable energy sources, its waste management program, how it handles potential problems of air or water pollution arising from its operations, deforestation issues (if applicable), and its attitude and actions around climate change issues.
ESG – Social
Social criteria cover a vast range of potential issues. There are many separate social aspects of ESG, but all of them are essentially about social relationships. One of the key relationships for a company, from the point of view of many socially responsible investors, is its relationship with its employees.
Diversity (Dr. Lepore is a certified Diversity Expert)
A global DEI strategy requires consistency and specificity. The challenges of addressing DEI across different geographies and cultures in a way that is appropriate and specific to the context of the location, while still maintaining consistency and a unified organizational culture across all locations requires a "think globally, act locally" framework. The culture and values of the entire organization should include the appreciation of individual differences, the goal of increasing representation among underrepresented groups, a commitment to fairness and justice for all, and a duty to leverage the benefits of a diverse and engaged workforce. But specific DEI initiatives should be tailored and developed in close collaboration with local leaders, managers, and employees to target the concerns most relevant to the population in a way that is culturally appropriate and authentic. The broader the pool of talent open to an employer the greater the chance of finding the optimum person for the job. Innovation and agility are seen as the great benefits of diversity, and there is an increasing awareness of what has come to be known as 'the power of difference.'
Consumer protection
Until fairly recently, caveat emptor ("buyer beware") was the governing principle of commerce and trading. In recent times, however, there has been an increased assumption that the consumer has a right to a degree of protection and the vast growth in damages litigation has meant that consumer protection is a central consideration for those seeking to limit a company's risk and those examining a company's credentials to invest. The collapse of the US subprime mortgage market initiated a growing movement against predatory lending has also become an important area of concern.
Following is a brief rundown of other areas where a company will manage its social relationships:
Fair Compensation
Contributions to the employee retirement plans
Benefits and Perks
Workplace policies regarding diversity, inclusion, and prevention of sexual harassment
Employee training and education programs
Training Programs for Advancement
Employee Engagement with Management
The level of employee turnover
Mission Statement and its relevance to the good of society
Customer relationship management
Consumer Protection
Human Right
Charitable Donation
ESG – Governance
Governance, in the context of ESG, is essentially about how a company is managed by those in the top floor executive offices. How well do executive management and the board of directors attend to the interests of the company's various stakeholders – employees, suppliers, shareholders, and customers? Does the company give back to the community where it is located?
Financial and accounting transparency and full and honest financial reporting are often considered key elements of good corporate governance. Also important are board members acting in a genuine fiduciary relationship with stockholders and being careful to avoid conflicts of interest with that duty. Are the board members and company executives a diverse and inclusive group?
The issue of executive compensation is a primary focus of many ESG investors, who, for example, don't tend to favor multi-million-dollar bonuses for executives while the company imposes a salary freeze in effect for all other employees. Is extra compensation for executives appropriately tied to increasing the long-term value, viability, and profitability of the business?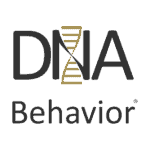 The Business Case for Diversity Remains Strong
McKinsey & Co., a global management consulting firm, shows ethnically diverse companies are 35 percent more likely to outperform their competitors. 
And Deloitte Australia's 1,550-employee survey found inclusive teams outperforming others by 80 percent. And it leads to higher innovation as well as access to emerging markets and consumer bases.
But the strongest selling point to increased diversity and inclusion effort is in preparation for the coming war for talent. According to McKinsey, the most important company assets of the future will be human capital. As technology shifts exponentially, the scarcest resource will soon be talent.
According to Gallup studies, top-tier talent has similar needs across industries and demographics. When those needs are met by companies willing to create a culture of inclusion, the results show:
22 percent decrease in turnover
27 percent gain in profitability
22 percent gain in productivity
39 percent gain in customer satisfaction