Virtual Workshops & Personalized Webinars
Leadership training is more important than ever. You've often heard that leaders are born and not made. While some people have innate leadership qualities, they are only improved and refined. A diamond is born of carbon under extreme heat and pressure. Some of the past topics are listed below. We can create a personalized conversation for your event.
Engage and Mobilize Employees
Employee Engagement adds 2.5 times more revenue to the bottom line. In this leadership training, you and your team will learn important concepts such as getting control of competing priorities, the importance of execution, and powerful trust strategies. What it takes to move from a B player to an A player is about 2% effort.  
Begin with the end in mind. You are guided through a specific 5 step process which includes defining the goal, performing an organizational effectiveness audit, reviewing current vision and mission, establishing priorities and resources, and developing an execution plan. This 2 day long facilitated session brings together the management team to identify create the annual plan. The team is lead through a facilitated process where key priorities and initiative are balanced against available resources.
Facilitated Strategic Planning
Overwhelm and Time Management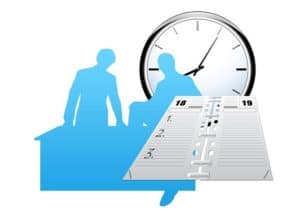 The world is moving quickly and it is important to help your employees learn effective time management techniques. We all get the same amount of time each day – do you know how to manage yours so that you only work on your highest priorities or are you chasing fires all day?
Executive Presence
Emotional Intelligence
Public Speaking
Women's Leadership
Strategic Planning
Organizational Development
Building Trust
Commitment Culture
Governance and Change Management
Diversity and Inclusion
Women's Advocacy in the Workplace
Dr. Gina speaks on a variety of issues that are customized for your organization. She takes special pride in her pre-mission planning where she will spend considerable time with you by phone or in-person learning about your group and preparing for the delivery. Her goal for every presentation is to walk your corporate walk, talk your corporate talk and deliver a powerful message wrapped around your meeting themes and goals.
Personalized Speaking Events